Things have been business as usual around here. We all have spring fever! We were spoiled by a couple of nice days and then they tell us we might get more snow this week! Oh well...
I just joined the Site CT for
My Life and Scrap
and I will start in April with designs by
Mama Mia
. If you haven't been there yet, check it out. The charity QP for the week is by me and you can get it
here
this week for free.
It was made with the
Early Spring
, the March collab kit by the MLAS designers.
Designs by Helly
Helly has been busy as usual with her new kits. Her newest,
Echoes
, is coming this week to
My Life and Scrap
. Here is a preview.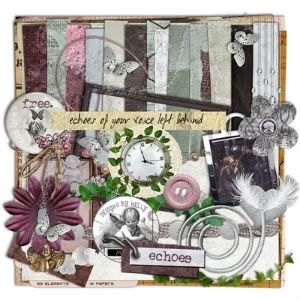 Here is my LO with this gorgeous kit.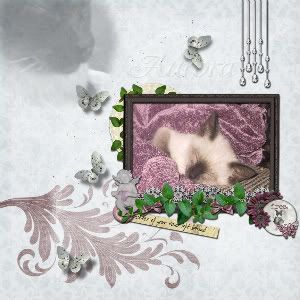 Helly's kit
Bikini
is perfect for all your summer photos! I love how well the colors blend in this kit. Here is my LO with the kit. It is my daughter Nicole, my son Peyton and my nephew Jaxson, all playing at the park a beautiful day last summer.
This is a really fun kit by Helly,
Hard Rock Mama
. This is my LO, my kids rocking out, playing a littel Guitar Hero. They both have the tongue thing down!
Delicious Scraps
Anna is busy as usual over at
Delicious Scraps
! She has a couple of new kits out too. I love
Fresh
. Here is a preview. The colors are so pretty.
I used this kit for a challenge over at My Life and Scrap. Here is my LO, my precious son at the botanical garden last summer.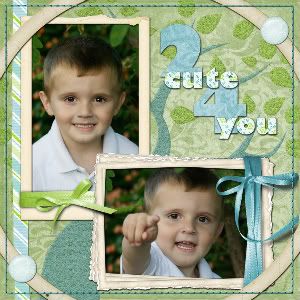 Another fun kit from Delicious Scraps is
Into Spring
. Here is my LO of my daughter a couple of years back at an Easter egg hunt. She is very cool in her shades!
Wildcat Designs
I have also come up with another LO for Tracey at
Wildcat Designs
using her kit,
God Made Dirt
. This is my husband playing on his softball team. He is a fantastic first baseman. The team did excellent, and ended up 8th in the world tournament in Panama City, FL that year!
Until next time!