I have been slacking on the blog! I will try to do better. I have been busy though!
I have lots of new things to show you.
Designs by Helly
Helly has come out with a beautiful new kit.
So Purdy
which you can find at
My Life and Scrap
. Below is a freebie QP from me made with So Purdy. Click
here
to download.
Below are more layouts with Helly's gorgeous kits.
I love the kit
Gabriel
. It has such fantastic colors and it is Helly's first "boy" kit. This is my son with his first stitches. He was knocked down by our golden retriever into the deck stairs. Poor Baby. He played up the photo for me!
Another great kit from Helly is
I'll Fly Away
. I love this one because Red is my favorite color. I used her kit and a template from BB Designs at My Life and Scrap for their first Template Challenge. This is my beautiful daughter about 3 years ago.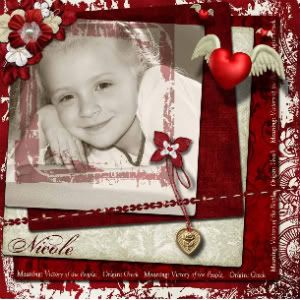 My Life and Scrap has a great Collab kit out called
Pure Passion
. Here are my Layouts with the kit.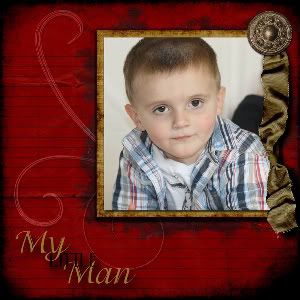 Be sure to watch for the March Collab, Early Spring, coming March 15! It is wonderful!
Delicious Scraps Layouts
Anna at
Delicious Scraps
is always busy! Check out her new
gallery
. Post your layouts with her kits and see what her CT has been up to.
I made this Layout with IC Licious. It was for the ScrapLit Challenge at MLAS. It is my daughter earlier this year outside in the snow.
This is one of my favorites. The kit is
Love Is...
It is a layout of my husband and daughter before the father daughter dance. I did this for a challenge too. It was for the lyrics challenge at MLAS. The song was Kiss Me by Sixpence None the Richer. I love that song.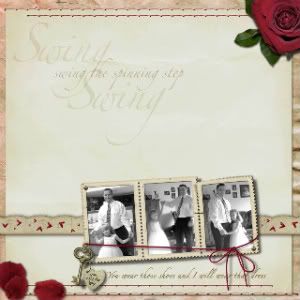 And this one was for the Scripture challenge at GottaPixel. I used
Vintage Licious
. This kit is a great heritage kit. Beautiful soft colors.
Wildcat Designs
I have also been working with the kit
God Made Dirt
by Wildcat Designs. Here is my first layout with Tracey's kit.